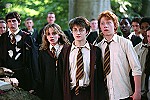 What is Citizenship?
Some Definitions:
Status of being a member of a political society; one who owes allegiance to the government and is entitled to its protection and to political rights.

Implies working towards the betterment of the community one lives in through participation, volunteer work and efforts to improve life for all citizens.

Relationship between an individual and a state in which an individual owes allegiance to that state and in turn is entitled to its protection. (Encyclopędia Britannica)

Citizenship implies the status of freedom with accompanying responsibilities. Citizens have certain rights, duties, and responsibilities that are denied or only partially extended to aliens and other non-citizens residing [within the state].

Citizenship is membership in a political community (originally a city but now a state), and carries with it rights to political participation; a person having such membership is a citizen. It is largely coterminous with nationality, although it is possible to have a nationality without being a citizen (i.e. be legally subject to a state and entitled to its protection without having rights of political participation in it); it is also possible to have political rights without being a national of the state of residence.
References:
HOW CAN WE DEFINE CITIZENSHIP IN CHILDHOOD? Judith Ennew. Centre for Family Research. University of Cambridge. Harvard Centre for Population and Development Studies, Working Paper Series Vol. 10:12, October 2000


Home
Page created by K. Farrell, J.A. Kemp, Y. Mitchell, and J. Norman, June 2005